From 2004 to 2007 I contributed layouts, illustrations, stories, photos, and interactive for The Mercury, the student newspaper of UT Dallas. I served as web editor in 2004–2005 and managing editor in 2005–2006, during which time we won a Pacemaker, the Associated Collegiate Press' highest honor, in October 2005.

The UTD Mercury front page from September 6, 2005. As managing editor I was responsible for designing each front page. In this issue I also did most of the illustrations and wrote the lead story.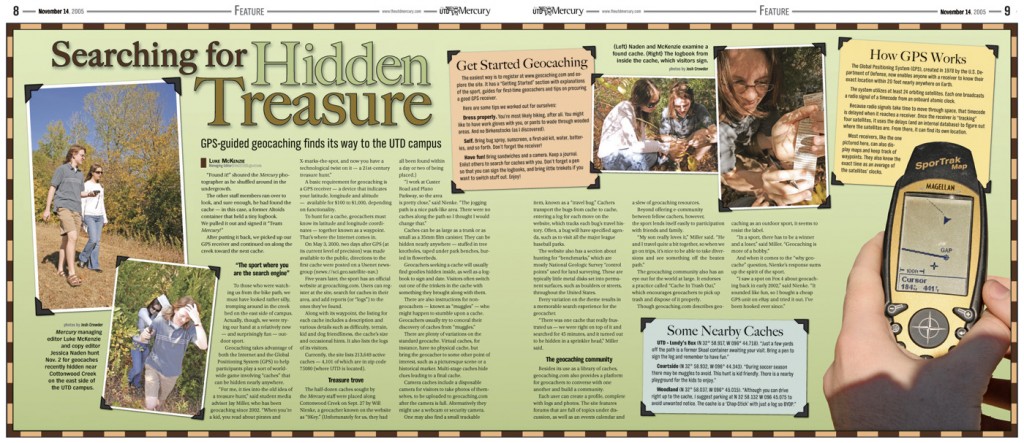 "Searching for Hidden Treasure" is a feature story about geocaching I wrote and designed in November 2005.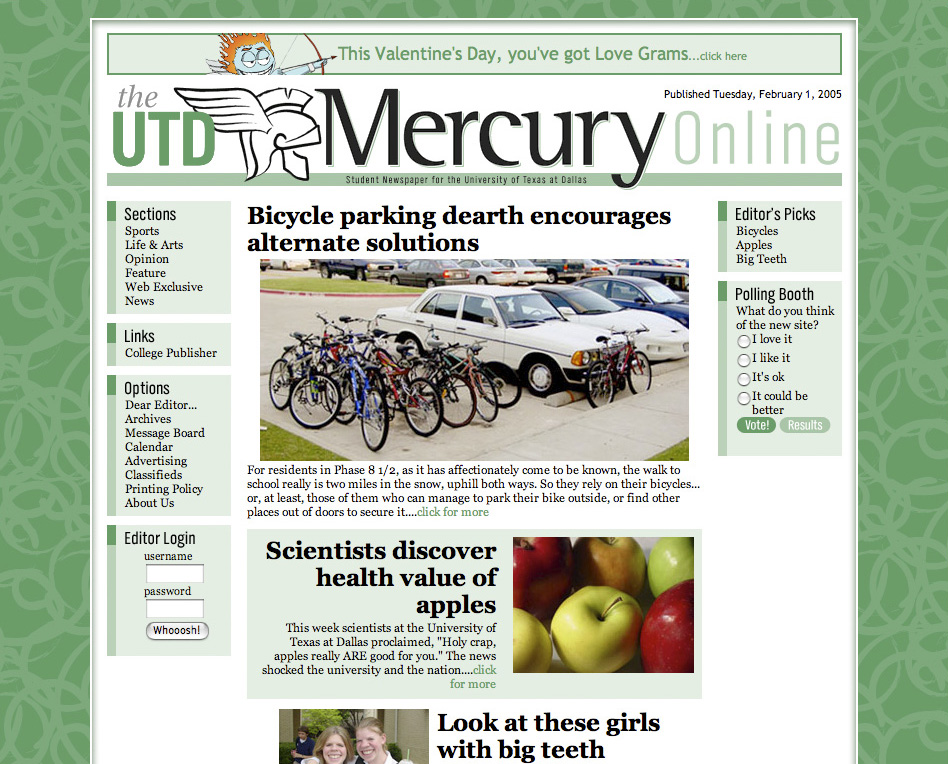 As web editor for The Mercury, I designed this theme for CollegePublisher in early 2005. Our print edition switched between orange and green with each issue, so there was an orange variant of this theme as well.