In 2006-2007 I served as systems administrator for Radio UTD, the UT Dallas student radio station, building a new website (now displaced), web apps, graphic design, and maintaining the studio equipment.

Show art. Each show had a piece of identifying art, like an album cover. For DJs who didn't furnish me one, I made one for them, getting my modernist on by restricting myself to Helvetica.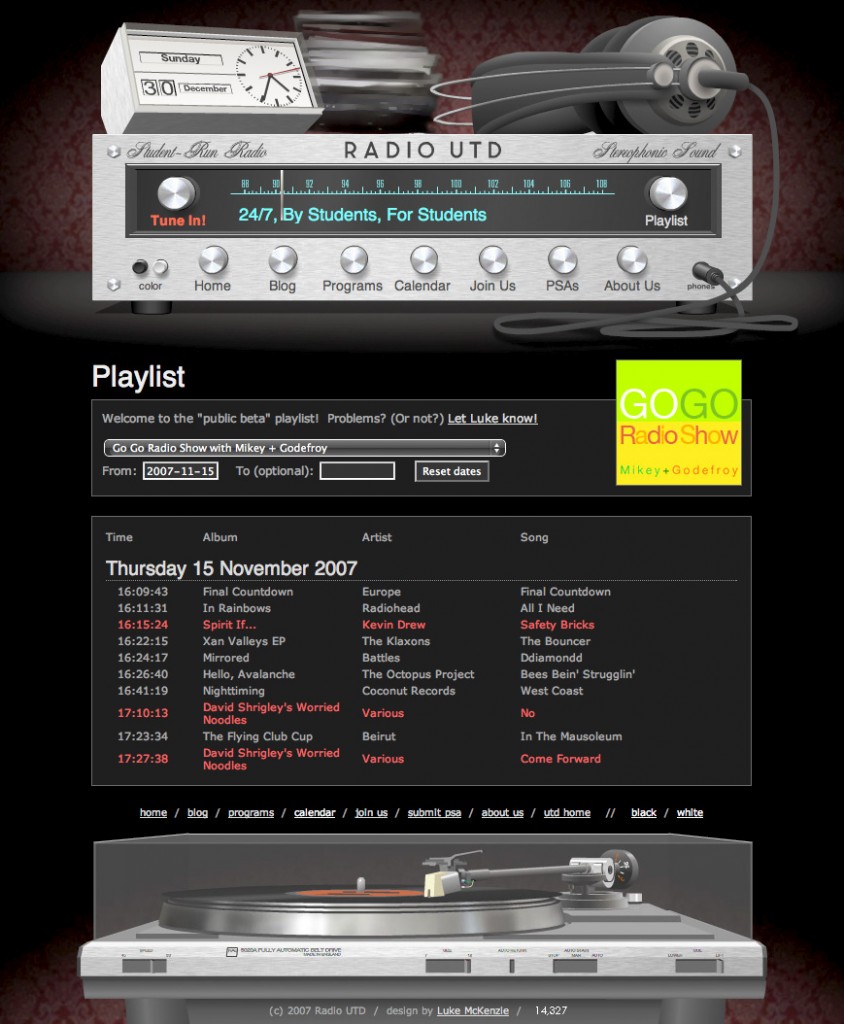 My redesign of the Radio UTD website. It featured switchable black and white themes, a web player, and web apps for the show schedule and the playlist. On the backend, a DJ console allowed DJs to report the songs being played (with a predictive history), and an Admin console allowed the management team to admin shows, process forms, etc.
Pianissimo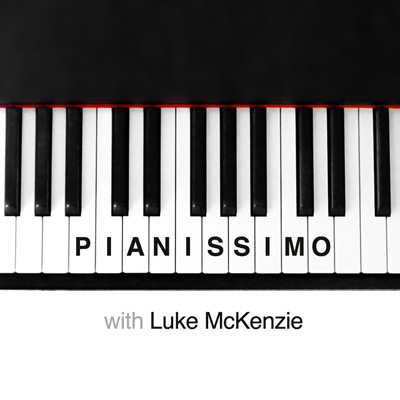 My 2008–2009 weekly two-hour radio show, celebrating all instruments with keyboards. About half of each show was made up of new (<8 weeks) music, and the rest was just me playing what I liked and sounding like Terry Gross on an off day.
The theme track is Wendy Carlos' wonderful Moog performance of Bach's Sinfonia to Cantata No. 29 from Switched-On Bach.
Sample episode (1st September 2009)
Air, Chad VanGaalen, Lon Gisland, The Dodos, The Red Channels, Mew, Calvin Harris, Cut/Copy, Honeycut, Drew's Blog, Electric Light Orchestra, Sally Shapiro, The Builders and the Butchers, Capybara, Hockey, The Mumblers, David Shire (The Conversation), Ben Folds, Brooke Waggoner
[audio:http://theclockspot.com/pianissimo/Pianissimo 2009-09-01 ep22.mp3|titles=Pianissimo Episode 22, 2009-09-01]