Here are some of the clocks and watches I've bought, built, or fixed.
A Tale of Two Seikos. I took two broken Seiko 7T32 alarm chronographs and made one that works.
Copal 707. I like mechanical displays, but I also like 24-hour notation, and it's hard to find both in a clock that will work in the States. I converted this Japanese-made, German-language 240V 50Hz clock to run on our 120V 60Hz.
Nixie clock kit from PV Electronics.
Braun ABK31 Homage. If you can't afford the real thing, it's best to get a $5 clock at Walmart and make your own.
Mondaine Evo Big Dates. I swapped the Ronda 509 movements because one kept better time than the other.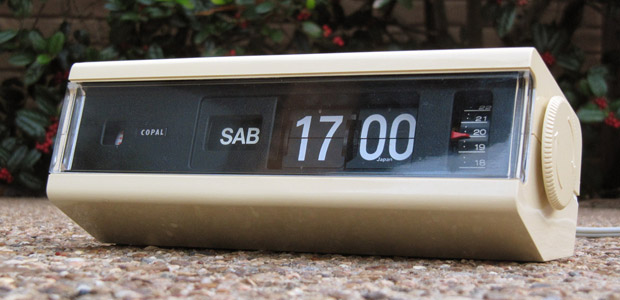 Copal 229, "The Italian Job." Another 24-hour Japanese flip clock for the European market (this one from Italy) converted to run in the U.S.
Westclox Chime Alarm going for a good cleaning.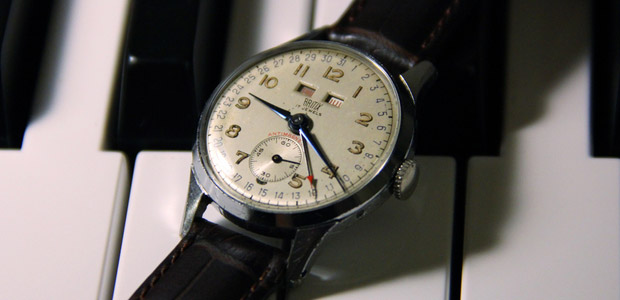 Britix Triple Date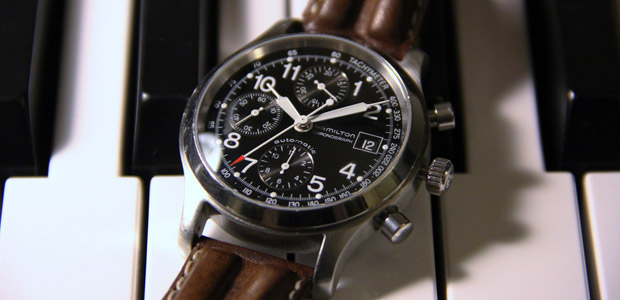 Hamilton Khaki Chrono 3828. I replaced the main hands and date dial.
Seiko Kinetic. I "repaired" this beat-up Kinetic by buying a store demo version of the same watch, and swapping its non-functional movement with the good one from the original watch.